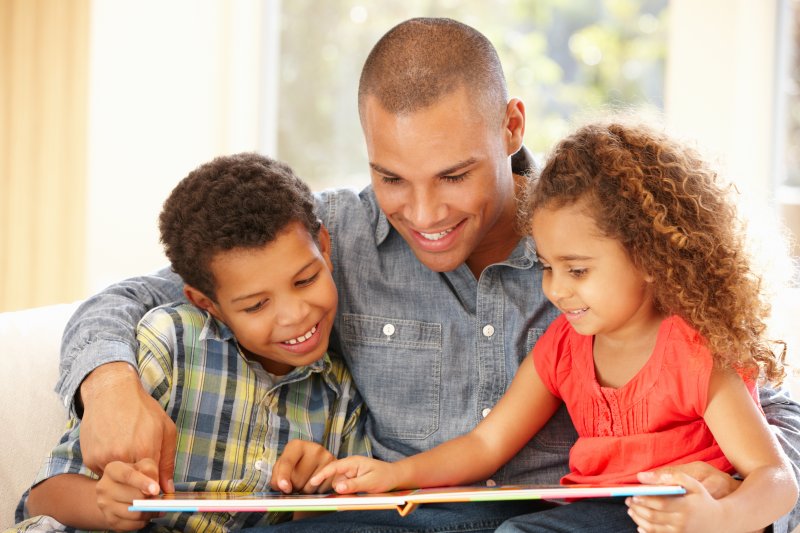 It's time for your child's six-month dental checkup and cleaning. As always, their panic and worry rise to the surface. Whether it is caused by a traumatic experience, a fear of needles, or a dislike for the sights, sounds, and smells, dental anxiety is a real problem among kids. Fortunately, many professionals are taking great strides to turn their practices into fun and exciting environments for little ones. But what can you do as a parent to minimize their fears? A children's dentist in Garland shares a few books that are designed to change the way your child feels about visiting the dentist's office.
How Common is Dental Anxiety?
It should come as no surprise that millions of children and adults experience dental anxiety. When asked if they prefer to see a medical doctor or dentist, many often choose the former. For kids, the idea of objects poking and prodding inside their mouth can be extremely scary. Not to mention, the sounds of the dental instruments and watching what appears to be a sharp object getting closer to their teeth can leave them completely distraught. Because this is a common occurrence, many dentists are changing the look of their practices to be more inviting for children, and they're providing sedation dentistry to calm nerves and ensure greater comfort during each visit.
Also, as a parent, you will find that many dental professionals are offering tips and tricks to help little ones become less afraid and more excited about their upcoming dental appointments. How? With the help of books.
Books to Curb Your Child's Dental Fears
If you visit any library or hop onto the internet, you will find there is an endless number of books for kids that focus on visiting the dentist and why it's not so scary. If you're looking for a select few to add to your child's bookshelf, here are 3 you might want to check out:
"Doctor De Soto" by William Steig is a lovable story about a dentist who is a mouse. When a fox experiences a toothache and must come in for a visit, Doctor De Soto offers kind and compassionate care that results in the fox feeling no pain.
"Daniel Goes to the Dentist" by Alexandra Cassel Schwartz allows children to better understand the process of visiting the dentist. Detailing the different steps performed throughout an appointment, your child will no longer wonder what will happen once they hop into the dentist's chair.
"Tears in My Ears: A Visit to the Dentist" by Renee C. McArdle can help your little one overcome their fears of visiting the dentist by reading about Penny's first dental appointment. Detailing how she is scared before her first visit, your child will feel more confident and comfortable as they realize the main character has a positive experience.
Apart from reading to your child about their upcoming dental visit, using positive language and reminding them of the importance of good oral hygiene can help mitigate fears and set them up for a successful appointment.
About the Author
Dr. Adam Preece is a board-certified pediatric dentist in Garland who earned his dental degree at The Ohio State University. Passionate about young, growing smiles, he completed a two-year residency in pediatric dentistry at Women and Children's Hospital in Buffalo, NY. He is currently a staff member at Children's Health Dallas/Plano. Dr. Preece and his colleagues go above and beyond to create a fun and welcoming environment as well as provide parents with tips to minimize fear and worry. If your little one is nervous about their upcoming visit, check out our website or call (972) 364-7472.