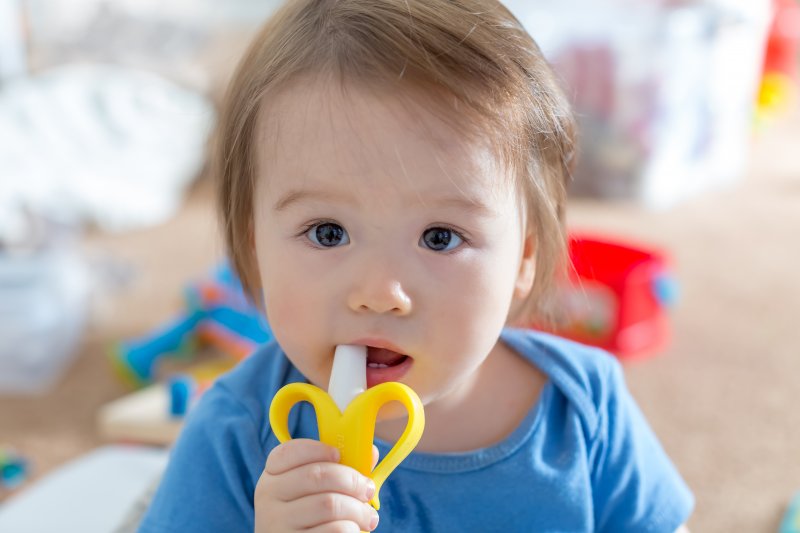 Depending on your child, the teething process can be nothing more than slight discomfort, yet for others, it can be hours of crying, screaming, and chewing on anything that will soothe their aching gums. Fortunately, a pediatric dentist is here to offer some useful insight. In this article, you will learn more about the signs of teething babies in Garland as well as what you can do to help your little one achieve relief from the pain.
Signs Your Baby is Teething
If you are a first-time parent, you may not immediately recognize the signs that come with teething. While crying and fussiness are often the most common, it's helpful to know what else your baby will likely do once those primary teeth start to push through. A few signs to watch for include:
Drooling – Between 10 weeks and 4 months of age (on average), your baby may begin to drool more excessively. This will continue until their teeth erupt.
Biting – Your baby's hands will likely be the first thing they start to chew on once teething begins. They may even reach for your fingers, toys, or rattles to help minimize the pain. The pressure of biting down onto something can help provide temporary relief.
Refusal to Eat – Although you might assume that feeding your baby would be beneficial, don't be surprised if they refuse to eat. Whether they take a bottle or are breastfeed, the sucking motion that is required to retrieve the milk or formula can often cause additional soreness and discomfort.
Waking Through the Night – This can be one of the most difficult parts of teething because you and your baby will lose sleep. Waking throughout the night is normal for an infant, however, the pain doesn't just stop the moment they go to sleep. Make sure you're there to help soothe your little one the best you can, and remember, this is only temporary.
Other common signs include coughing, rubbing their ears or cheeks, a slight temperature (less than 101 Fahrenheit), and swollen gums.
Ways to Relieve the Pain and Offer Soothing Comfort
To help your baby feel more comfortable, there are many great tips you can use at home to make the process easier on everyone, such as:
Offering a cold, damp washcloth for them to chew on.
Providing solid teething toys they can consistently chew on throughout the day. Just avoid those that contain liquids, as they can potentially leak.
Placing their teethers in the refrigerator to keep them cold, as this will help to numb their gums.
Offering a pain reliever if they are at least 2 months of age (acetaminophen). You may also provide ibuprofen if they are at least 6 months of age.
Although teething is a normal process that all children must go through, it's not the easiest one for you or your baby. If you have questions about what you can do, talk to your child's pediatric dentist in Garland.
About the Author
Dr. Adam Preece is a board-certified pediatric dentist in Garland who earned his dental degree at The Ohio State University. Passionate about young, growing smiles, he completed a two-year residency in pediatric dentistry at Women and Children's Hospital in Buffalo, NY. He is currently a staff member at Children's Health Dallas/Plano. Dr. Preece and his colleagues understand being a first-time parent to a teething baby is hard, which is why they are available to provide helpful tips and techniques to make the process easier for everyone in your home. To receive additional guidance from our team, visit our website or call (972) 364-7472.