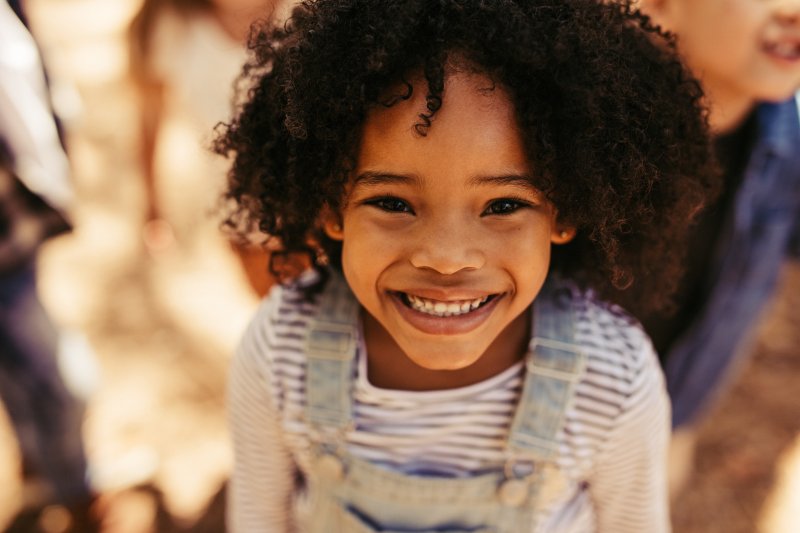 As part of National Children's Dental Health Month, dentists throughout the United States are raising awareness about the importance of good oral hygiene habits at an early age. As a parent, you can take an active role in keeping your children's dental health in Garland in optimal shape by incorporating these 6 tips recommended by a local pediatric dentist. From infancy to adolescence, you can make a difference in your child's smile. Read on to find out how.
Why the First Visit is Important
Establishing good oral habits doesn't mean waiting until your little one is 5 or 6 years old to schedule their first dental appointment. In fact, it is recommended that you get them in to see a pediatric dentist in Garland by the time their first tooth comes in or before they turn a year old.
Why the early start? The reason the American Academy of Pediatric Dentists suggest this timeframe is for many reasons:
It allows your child to become familiar with their surroundings inside a dental office. The sights, sounds, and smells can be off-putting for some little ones, so getting them used to this new atmosphere will help alleviate the potential for dental anxiety later on.
The first visit gives your child's pediatric dentist a chance to build a lasting relationship with you and your little one. Not only will they learn more about what your child needs, but they will also be able to better recommend appropriate treatments once they can examine their smiles early on.
It encourages your child to develop a positive attitude toward dental health. By bringing them in to see a pediatric dentist and using the tips provided to incorporate good oral habits at home, they will be more likely to take better care of their smile as they grow.
6 Tips to Produce a Healthy Smile
When meeting with your child's pediatric dentist, don't be surprised if they offer suggestions and tips to help improve their oral health at home. Some of these may include:
Brushing your child's teeth for two minutes, twice a day. If they're old enough to brush on their own, observe their technique to ensure they are doing it correctly. Also, be sure to use the appropriate amount of fluoride toothpaste (i.e., the size of a grain of rice for 2 years and younger, and a pea-sized amount for ages 3 and older).
Flossing your child's teeth once you notice they are touching.
Incorporating healthy snacks as an alternative to sugary or starchy options (i.e., candy, chips). Leafy greens, dairy, fruits, and vegetables are great options.
Keep regular six-month dental checkups and cleanings to ensure your child is getting the help of a professional to maintain positive oral health.
Discard your child's toothbrush after 3-4 months of use and replace it with a new one to avoid a build-up of bad bacteria.
Have your child drink plenty of water to stay hydrated and keep salivary glands working at an optimal level. It can also strengthen their tooth enamel and protect against decay if the water contains fluoride.
Once you see the improvements in your child's smile and the positive accolades they receive when visiting the dentist's office, you'll be able to sit back and watch them gleam with greater confidence.
About the Author
Dr. Adam Preece is a board-certified pediatric dentist who earned his dental degree at Ohio State University. Passionate about young, growing smiles, he completed a two-year residency in pediatric dentistry at Women and Children's Hospital in Buffalo, NY. He is currently a staff member at Children's Health Dallas/Plano. Dr. Preece and his colleagues believe in starting good oral hygiene habits at an early age, which is why they will work with parents to establish healthy tips and techniques to ensure tooth decay and gum disease stay away. If you want to do more for your child's smile, visit our website or call (972) 364-7472.